About Me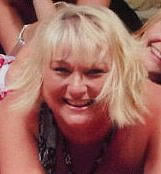 I'm Deb Collighan and I'm a fully qualified hairdresser with more than 20 years experience. My salon is a tranquil tiny oasis of peace and calm where you can relax and be pampered.
Hairdressing has always been in my blood as my mum was a hairdresser. I had my first job as a Saturday girl at the age of 14 and loved every minute. I went on to do my apprenticeship when I left school. I qualified in 1987 and worked in and managed a number of successful salons in Nottingham, such as Jon Allen, The Barber Shop, Pruners, TopKnot and Sweeneys.
Our hair can make or break our mood and its important to get it right, which is why I always spend time with my clients to ensure that we create the perfect hair design.
It is very important to always be up to date with the latest techniques and products so that I can give my clients an even better service.